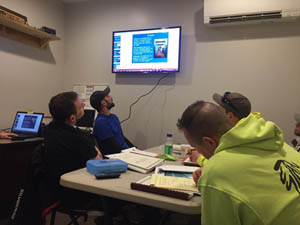 About Primrose Landscaping
Primrose Landscaping has been serving the Pocono Mountains since 1999. We offer landscaping services in East Stroudsburg, Stroudsburg, Bartonsville, Tannersville and Snydersville Pennsylvania. We offer both residential landscaping and commercial landscaping. Our services include landscape design, lawn installation, irrigation system installation, patios, walkways, water features, retaining walls and snow removal to name a few.
Primrose Landscaping has set an industry standard in the design, installation and maintenance of landscaping. The design of a landscape requires analysis, planning, creativity, problem solving, quality materials and artistic craftsmanship. But a landscape is not static; it requires ongoing nurturing and patience to preserve and enhance its beauty and design. Primrose Landscaping provides all of the above with a tradition of excellence offered by a highly experienced team of landscape designers, production staff, garden managers, gardeners, foremen and crew members.
If you would like to inquire about our lawn or landscaping services, please contact us at (570) 223-2580.