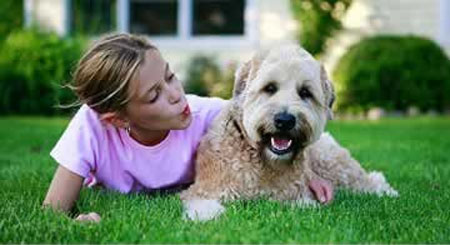 Ongoing lawn mowing and landscape maintenance service for homeowners.
Occasional maintenance of your outdoor space at your home in Monroe County, Pennsylvania is certainly beneficial, but regular property maintenance really makes it shine and keeps your grass and plants growing healthy. Our robust property maintenance program at Primrose Landscaping give you that hands-off approach and goes beyond spring and fall clean-up to ensure that your lawn, landscape bed, shrubs and other greenery looks great every day of the year.
Our Lawn & Landscape Maintenance Services
We provide ongoing lawn and landscape services through spring, summer and fall seasons. Throughout the year, we will consistenly perform the same services such as mowing, edging, string trimming and more. However, there are additional services that we provide in the spring and fall seasons.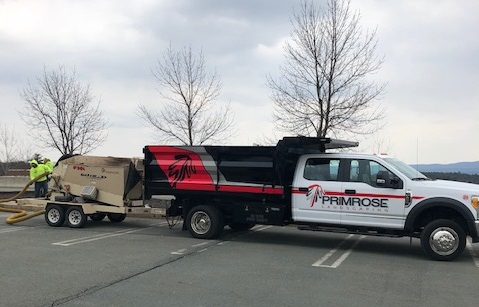 What you can expect through all seasons:
Professional lawn mowing service delivered on a consistent schedule.
Careful line trimming against your home, fences and other tough to reach areas.
Sharp edging against driveway and walkways to create a clean finish.
Trimming and pruning of landscape shrubs, hedges and minor trees.
Reshaping of landscape beds if needed.
Blowing of debris from driveway, walkways and entranceways.
Optional fertilizer application if enrolled in our fertilization program.
What you can expect in the spring season specifically:
Removing debris such as sticks, left over leaves and other materials from your landscape beds and lawn.
Spray the lawn for weed removal.
Install new mulch or rock ground coverings for your landscape beds.
Apply pre-emergent weed control for your landscape beds.
What you can expect in the fall season specifically:
Removing debris such as sticks, fall leaves and other materials from your landscaping beds.
Leaf blowing, raking and removal for your lawn.
In addition to caring for your lawn, we also provide ongoing maintenance of your landscaping. This includes trimming/pruning, weed prevention and mulching. You have the option of selecting from several different types of mulch. We have found that dyed bark mulch in black, brown, or red are especially popular among Monroe County homeowners.
If you'd like to learn more about our property maintenance services and are located in Monroe County, PA, just give us a call at (570) 223-2580 or complete our online form for a free quote!