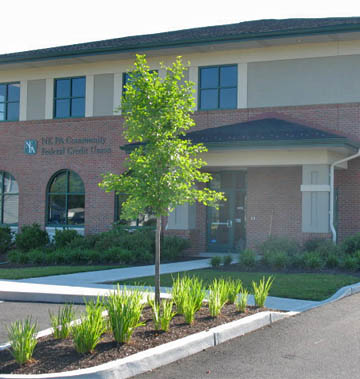 Landscape Maintenance, Landscape Installation & Hardscape Installation
For the past 20 years, Primrose Landscaping has provided landscape maintenance and installation as well as hardscape installation for commercial properties located in Monroe County, Pennsylvania. We work with both new and existing businesses to make their outdoor space attractive and inviting. Whether it's maintaining common areas or designing and installing new landscape and hardscape features, you can depend on us to help your company look neat and professional to the community.
Landscape and Hardscape Planning and Installation Services
Some companies work with contractors to plan new landscape and hardscape projects but not Primrose Landscaping. Our in-house designer meets with you at your business property to hear more about your vision and gain a better understanding of the impression you want to make. Once we finalize the design plans with you, we check the requirements for your city in Monroe County. This ensures that we can complete your landscape or hardscape project without delay. Our specific planning and installation services include:
Construction administration
Construction documentation
Design development
Installation coordination
Site planning
From initial planning to final installation, you can depend on our professional crew to work hard to improve aesthetics and increase value.
Our Landscape Maintenance Services
Although a commercial landscape project can increase your property value immediately, failing to maintain the outdoor space at your business can have the opposite effect. We offer one-time or ongoing maintenance services to ensure that your property is always in top shape. These services include:
Weekly lawn mowing
Seasonal fertilization
Maintenance of shrubs and grounds
Annual flower planting
Spring and fall clean-up
Fertilizing and pruning of trees
Mulching
Aeration
We also offer snow removal and deicing services in the winter. Please contact us to discuss your installation or maintenance needs at your convenience. Our entire team looks forward to working with your organization.