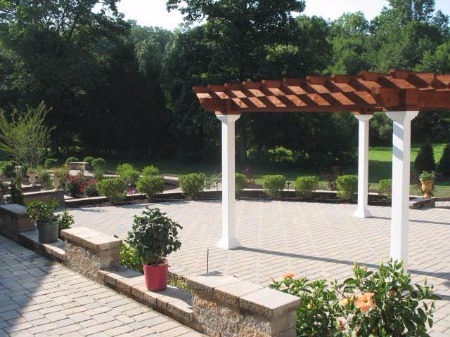 Lawncare, landscaping and outdoor services for homeowners in Monroe County, PA.
The warm weather seasons in Monroe County, Pennsylvania never seem to be long enough. That's why enjoying your time outdoors while you have the opportunity is so important. You don't want to spend what little free time you have mowing, fertilizing, trimming trees and hedges, cleaning up leaves in the fall, and other outdoor maintenance chores that come with being a homeowner. Primrose Landscaping can take over these tasks for you so you can just enjoy your beautiful yard. We offer a wide range of residential lawn and landscaping services to help improve the appearance of your outdoor space.
Benefits of Working with Primrose Landscaping
We do more than just lawn care and landscape maintenance, we also do landscape/hardscape design and installation. We have over 19 years of experience in designing, planning and executing custom landscaping and hardscaping projects for your home. We also employ our own team of certified in-house designers that design your project to be both beautiful and functional. Here are some of the benefits you can expect when working with Primrose Landscaping.
Ensuring your landscaping is professionally designed and installed, improving your home's curb appeal and value.
Ability to create any outdoor space you dream up, such as outdoor living areas, custom fire pits and even small walkways or retaining walls.
Creating a healthier and thicker lawn by controlling weeds, insects, and disease, as well as apply proper fertilization.
Peace of mind knowing that our crew is OSHA safety certified, holds all required state licenses/certifications and that we carry ample insurance to protect everyone involved.
These are just some of the benefits you can expect when you make an investment in professional lawn, landscape or hardscape services. Primrose Landscaping works with homeowners in Monroe County, PA, including the cities of Stroudsburg, East Stroudsburg, Bartonsville, Tannersville and other surrounding communities. If you're ready to get pricing on your project, just give us a call at (570) 223-2580 or complete our online quote form.