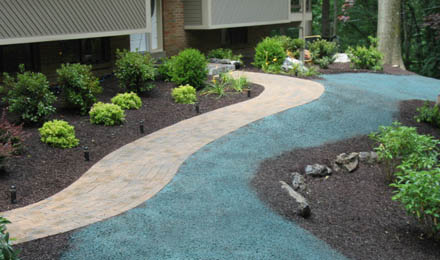 What is hydroseeding?
Are you considering planting new grass seed at your home in Monroe County, Pennsylvania? If so, hydroseeding offers many advantages. Hydroseeding is a process that combines fertilizer, fiber mulch, seeds, and water together in a tank. A lawn care specialist at Primrose Landscaping then sprays it on to your lawn through a hose. Once the mixture hits your lawn, the wet fiber mulch bonds to the soil. This protects it from damage caused by sunlight, erosion, and wind. When the seeds start germinating, the fiber mulch decomposes and provides additional nutrients to the soil.
Advantages of Choosing Hydroseeding
Hydroseeding costs less than laying sod and provides a faster process than growing new grass with seeds. This is especially beneficial for large yards. Some of the other benefits of this process include:
The erosion control and quick planting offered by hydroseeding is effective in yards with slopes and hills.
High germination rates start producing new grass in about 10 days.
Grass produced by this process grows stronger and healthier than sod due to the unique soil it is exposed to.
Hydroseeding produces uniform results because we apply all seeding components at the same time.
How Our Process Works
The first thing we do at your home in Monroe County is create a finished grade in the area where we will apply the hydroseeding mixture. This smoothens your lawn and prepares its soil to receive new seed. We then use specialized equipment to apply the mixture. Since consistent watering is essential to the success of hydroseeding, we give you precise instructions on when and how much to water.
If you're looking for a quick, simple, and cost-effective way to improve the appearance of your lawn, contact us today to receive a free quote for our hydroseeding services. It won't be long before your neighbors start asking what you did to make your lawn look so healthy and attractive.